Project Description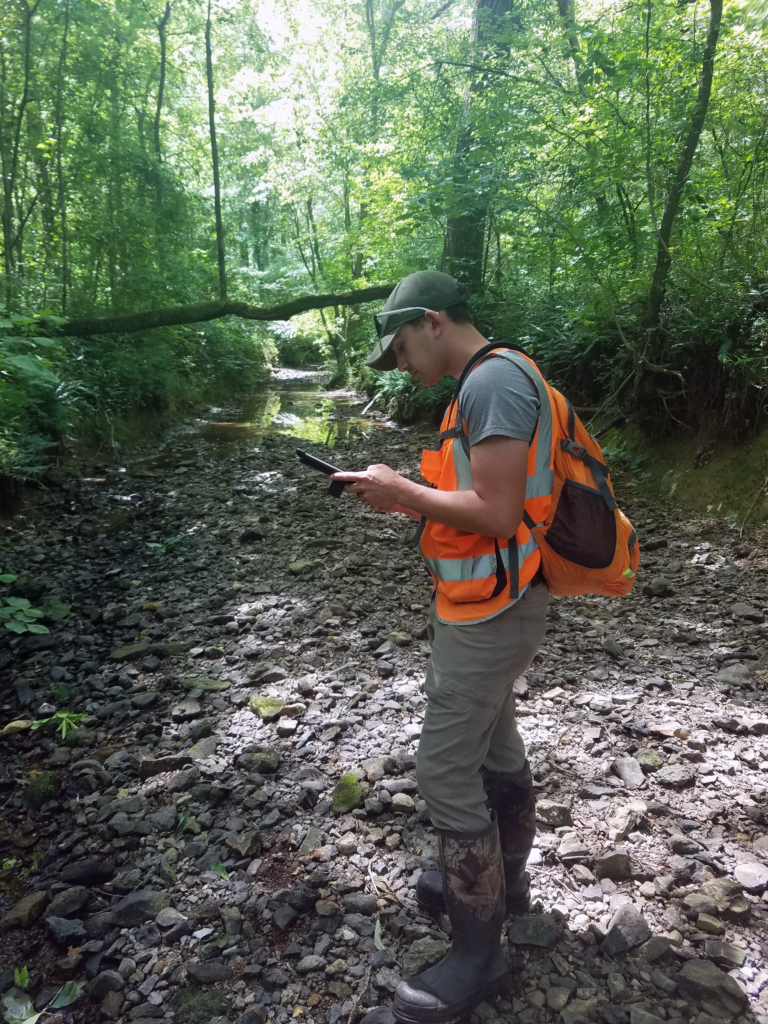 The APSU GIS Center is partnered with the APSU College of Stem and the Ft. Campbell military base to survey the wetlands within a 105,000-acre area. The aim of the project is to provide the army with the thorough, up-to-date information they need to ensure compliance with the government's "No Net Loss" wetlands policy.
To complete this project, the APSU GIS Center researched methods of identifying the boundaries of wetlands. After determining a collection strategy that would produce a database of information that can be queried to generate informative reports, we began writing and gathering documentation to train our field workers so that records are consistent and accurate. Once we had our process in place, we deployed our field workers and will be working throughout the summer. If you see our field workers out gathering measurements and photos, give them a wave!
Now that our collection is in full swing, we look forward to completing the data collection and then deploying the information we will gather to help the Ft. Campbell base protect this valuable natural resource.