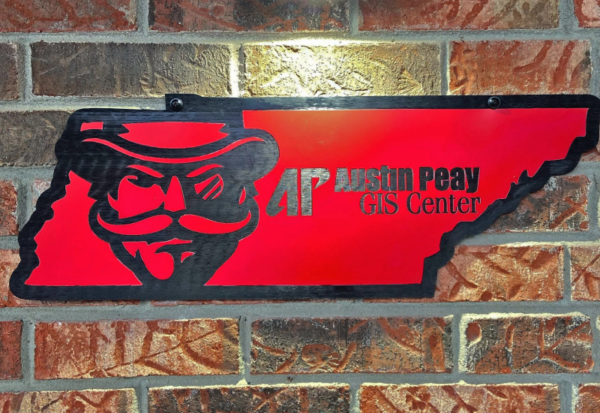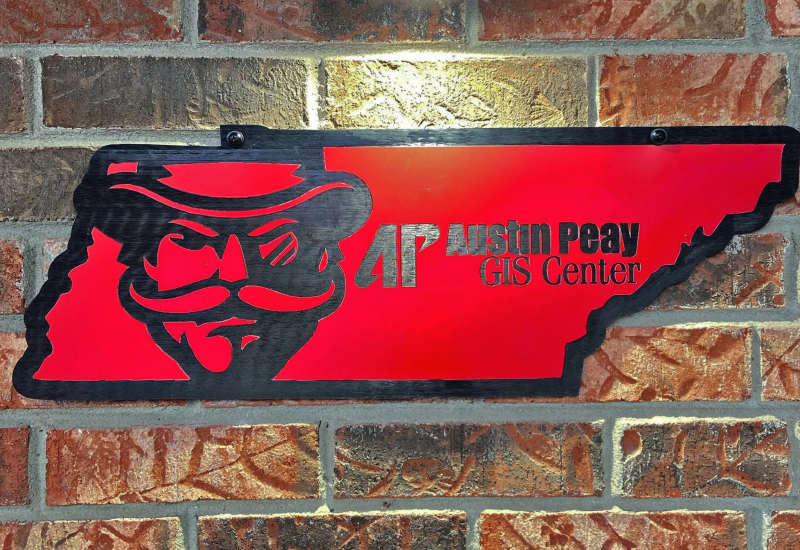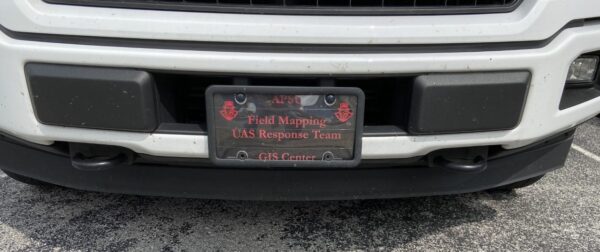 The GIS Center offers custom laser engraved signs. Our staff works together to create each sign in-house in order to develop signs that fit your unique needs. See our templates modeled below!
We engrave our signs onto quality acetate sheets, and each sign is custom made (pricing varies). We do offer discounts on bulk orders. To inquire about pricing for all products please email our project manager, Doug Catellier, at catellierd@apsu.edu
The Center also offers vanity license plates. Pricing begins at $10 before tax. If you have any other questions about the pricing of this product direct them to our project manager: catellierd@apsu.edu.
Available Designs and Color Choices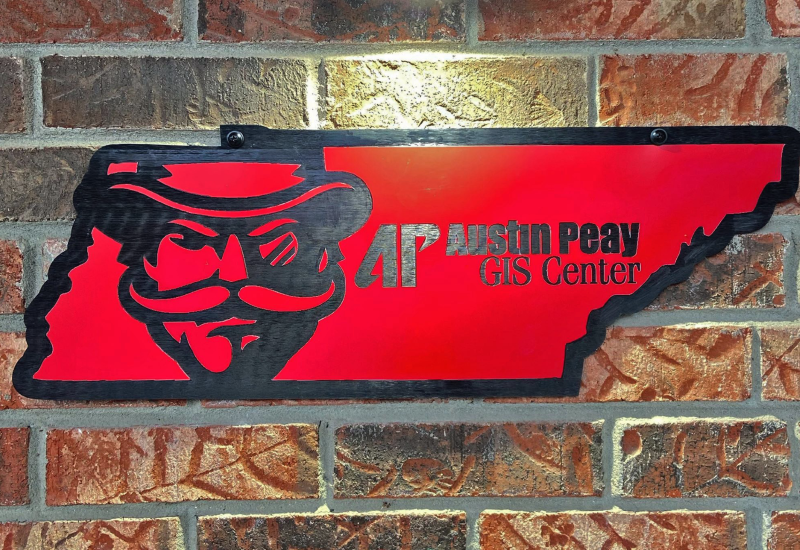 Red TN Sign with Black Text
Our most popular color choice, this vibrant red contrasts well with the black text and borders.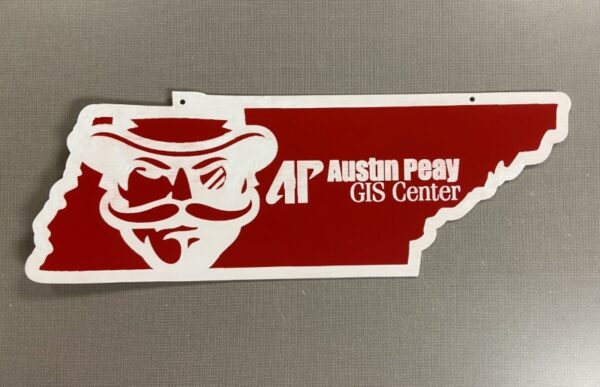 Red TN Sign with White Text
This option offers a rich red background with white borders and text. We recommend this sign for indoor use, but they would look great in any location!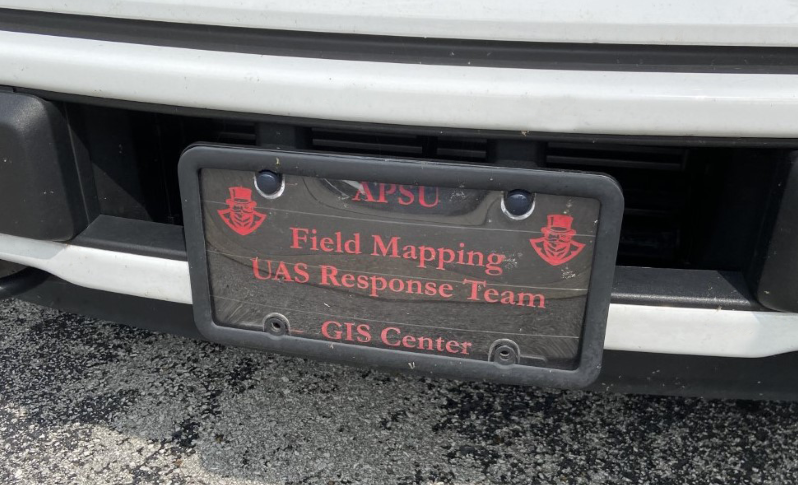 Black License Plate with Red Text
This color option features a dark black background. The bright red does best with simple, well spaced designs.