Project Description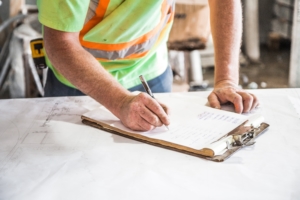 The APSU GIS Center is partnered with Montgomery County and Montgomery County Engineering to survey the compliance of county sidewalks with ADA guidelines and regulations. The aim of the project is to provide the decision-makers in local government with the thorough, up-to-date information they need to determine how to address any issues and assess where the county falls in compliance metrics.
To complete this project, the APSU GIS Center researched methods of deploying spatial technology to quickly and accurately document on-the-ground conditions. After determining a collection strategy that would produce dynamic and flexible maps as well as a database of information that can be queried to generate informative reports, we began writing and gathering documentation to train our field workers so that records are consistent and accurate. Once we had our process in place, we deployed our field workers and will be working all over Montgomery County throughout the summer. If you see our field workers out gathering measurements and photos, give them a wave!
Now that our collection is in full swing, we look forward to completing the data collection and then deploying the information we will gather to create the GIS products and reports that will be used in managing sidewalk compliance in Montgomery County.