Project Description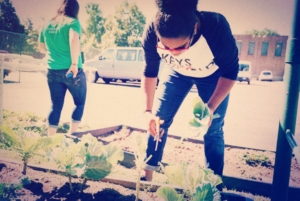 One of the things that make Austin Peay stand out is the commitment to providing resources and opportunities for students that far outpace what one would expect at a small, intimate state school. The Center for Service – Learning & Community Engagement at APSU works to promote and increase access to service-learning and study abroad opportunities for students.
With a mission statement that calls for the LOC to "engage and inform students in these experiences," the staff at the Learning Opportunities Center work to increase awareness of the myriad opportunities that service-learning and study abroad programs offer students.
We were tasked with creating a story map that would condense the mission of the LOC in keeping with the APSU Quality Enhancement Plan as well as showcase the fun, engaging experiences available to our students.  Story maps allow for a focus on the narratives and images around a set of locations or location-based information in a slick, web-based application that's scalable and accessible from any web-enabled device.
This project allows the purpose and mission of the Learning Opportunities Center to shine and presents a host of options and resources in a clear, engaging way.