The APSU GIS Center uses laser engraving to create products that are creative, useful, and aesthetically pleasing. We recently engraved ear savers with our logo as part of our response to the coronavirus outbreak.
The Center now offers custom laser engraved signs. We work with clients to develop signs that fulfill both their current and future needs.
To inquire about pricing, please fill out the form below.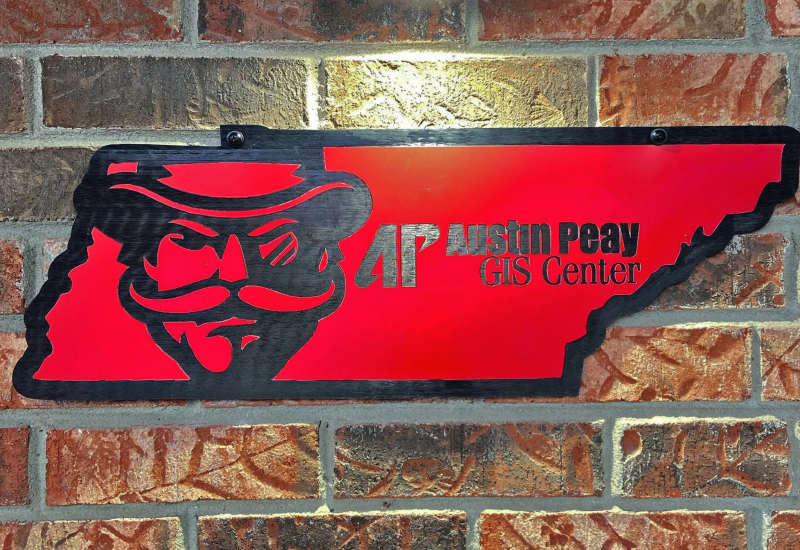 CONTACT US TO PLACE AN ORDER